I recently returned from an inspiring few days on Rottnest Island for the annual Society of Children's Book Writer's and Illustrators retreat. I caught up with old friends, made new friends, received some great education and inside tips from guest publishers and W.A.'s published authors and illustrators, I was encouraged in my own writing and had a huge amount of fun. I've returned home buzzing with fresh ideas and inspiration and in the moments I have had to work on my stories, I have been beavering away to improve on them before their submission.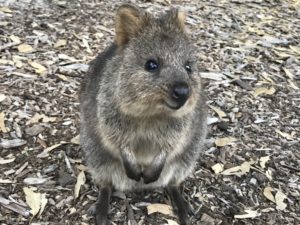 Following Rottnest, I've reflected on the importance of our community as a writer. I really enjoy the moments that I have, living inside my head and tapping out my ideas on the computer, but it can also be an isolating past time. I'm someone who thrives on the interaction I have with others and I love to hear what projects people are working on. Over the last few years I've been involved with a writers and illustrators group that met once every two months on a Sunday afternoon. Unfortunately because of weekend family commitments, this fizzled at the start of this year. Thankfully I've still had a continued connection with two local authors and we meet once a term while the kids are at school, to share progress with our stories.
In valuing the place of community, from next term I will be starting a 'Creative Hub'. This group will meet on Thursday evenings in our weekender. It will be a chance for creatives in our community to come together, have a glass of wine and chat before taking a place on the floor of our accommodation or at the table to work solidly on their project of choice for the evening. We plan to regroup at the end of the night to talk for 15- 20 minutes about what we've been working on and have achieved before going home to bed. I'm looking forward to some productive times ahead with this group and look forward to filling you in on its progress!